The summer slowly starts to fade away as the Autumn leaves and winds settle in. This is the month of September, an in-between month, a month of both returns and starts; return to work, to school and/or starting new hobbies, routines and habits.
If eating a more nutritious and balanced breakfast or simply just start to eat breakfast is one of your goals and new habits, keep reading this post to find out more about the potential health benefits of eating breakfast and how to put together quick & easy super-energising-mind boosting breakfasts that I will leave you happy and full for longer.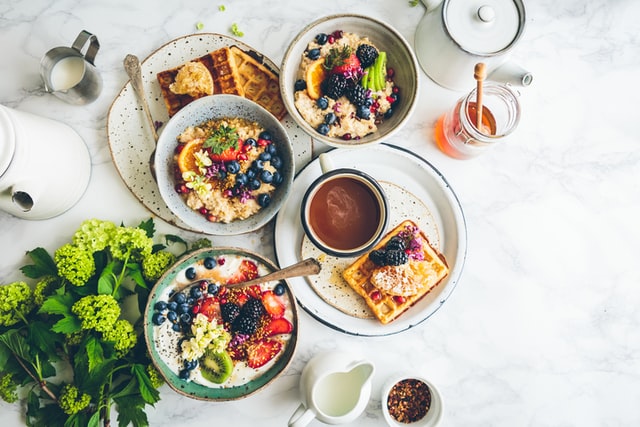 The word "breakfast" has been associated with breaking from an overnight fast and becoming the first meal you eat after a night of sleep. However, recent evidence may support regular fasting periods to modulate gut function, aid cellular repair and weight loss and improve circadian rhythm and blood sugar control (Paoli et al. 2019), there is still inconsistency between studies about the potential health benefits of eating or skipping breakfast (Gibney, 2018; Gwin & Leidy, 2018).
Despite this, I continue to be a breakfast and a 3-main meal minimal snacking fan, believing that regarding breakfast the most important things to consider are the following:
Terminology, idiosyncrasy and meal composition/timing & mindset
Terminology
A shift from the term "breakfast" towards the term "first meal of the day", focusing on listening to our bodies and our specific physical and emotional needs, health goals and past/current medical history. Thus, eating leftovers for breakfast is completely OK as "breakfast foods" per se don't exist as our bodies see and use food/nutrients as fuel to survive and perform their main physiological functions.

Idiosyncrasy
We are all different hence for some people skipping breakfast may be out of question and it may set the scene for fluctuating blood sugar and energy levels, irritability and food cravings (Watts & Savona, 2018), for others it may help them to manage their weight and hormones. I personally have days that I eat "breakfast" first thing in the morning and others that I eat "breakfast" a little bit later or fast after exercising or until 12/1pm.

Meal composition/timing & mindset
What do you eat for breakfast? How and when? Is your breakfast nutritionally dense (e.g. with foods that can aid satiety and energy levels such as protein and fibre?) or energy dense (mainly composed of sugary and ultra processed foods, traditionally poor in nutrients?). Do you eat mindfully, chewing your food properly or do you eat on your desk or on the go? Do you have an early dinner or eat just right before you go to bed? Research shows that what you eat, how and when may impact sleep, weight management, gut microbiome diversity/composition and blood sugar regulation ( Lopez-Minguez et al. 2019). Hence, before considering eating or skipping breakfast, ask yourself first about the quality of the food you are going to put on your plate, how you are feeling today and what are you going to do after eating.
Breakfast Health Benefits
Regardless of the inconsistency between studies, research has associated breakfast with the following health benefits (Gibney, 2018; Rani et al. 2021):
Can help you feel energised
Can help you feel focused and calm
Can help regulate blood sugar levels
Can help satiety
Can help minimise food cravings/snacking particularly mid-morning and after-lunch
If we focus much more on what we eat, how and when than eating or skipping breakfast, what S.M.A.R.T foods/staples can we eat towards a more nutritious and balanced first meal of the day?
Eggs all the way: scrambled, boiled, poached, fried or served as an omelette (for vegans: scrambled tofu or stir-fried/sautéed mushrooms) on a piece of toast/bread or by its own and/or with a side of cooked vegetables/salad greens or fresh fruit.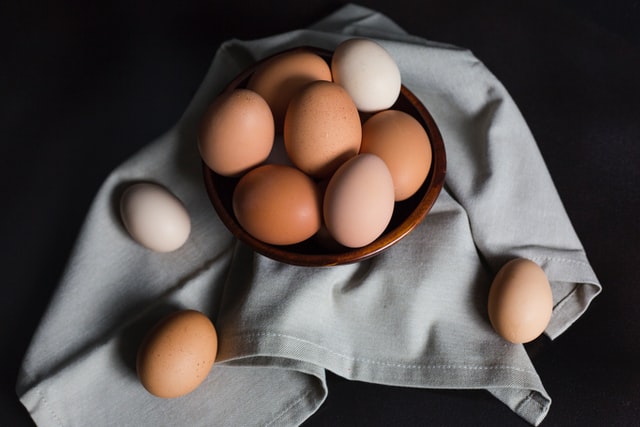 Yoghurt or smoothies feast bowls: build you own yogurt bowls or smoothies by following this quick & easy formula for a feast of flavours and nutrients:
Dairy or Non-dairy milk
1 handful of kale/spinach (fresh/frozen)
1 handful of fresh/frozen fruit (e.g. raspberries, berries, strawberries)
1 teaspoon of any sugar-free nut butter/tahini
1 teaspoon of any raw seeds
Nuts of choice
Optional: 1 scoop of protein powder
or
Natural/unsweetened/full-fat dairy
Non-dairy yogurt
1 handful of fresh/frozen fruit (e.g. raspberries, berries, strawberries, ½ cup of cooked/steamed apples/pears)
1 teaspoon of any sugar-free nut butter/tahini
1 teaspoon of any raw seeds
Nuts of choice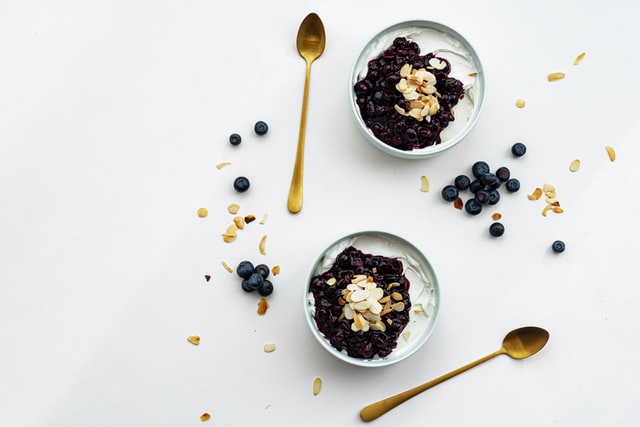 The leftovers kings & queens: running out of time, motivation or ideas? Simply eat your leftover lunch or dinner – what to choose from? From nourishing soups to stews, to slow cooked meats or grilled/tinned fish, to veggie curries or delicious leafy green wholegrain salads. Diversity of nutrients shall not be compromised here.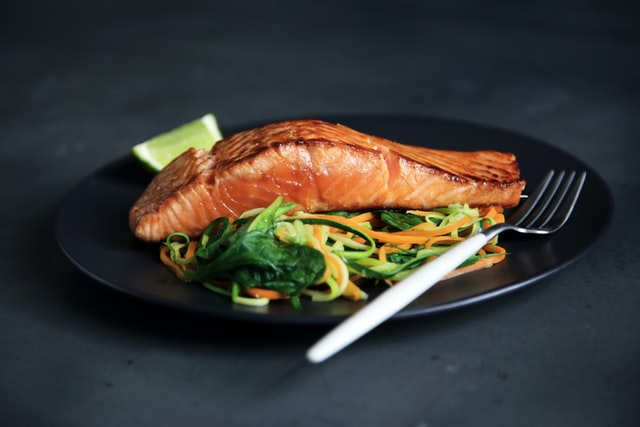 Are you a breakfast eater? Or a skipper?
What do you usually have for breakfast?
When and how?
For more breakfast recipe ideas, visit my Recipes page, and share your comments in the box below
References:
Gibney, M. et al. (2018). 'Breakfast in human nutrition: the international breakfast initiative, 10 (556), pp. 1-12.
Gwin, J. & Leidy, H. (2018). 'A review of the evidence surrounding the effects of breakfast consumption on mechanisms of weight management', Advances in Nutrition, 9, pp. 717–725.
Lopez-Minguez, J. Gómez-Abellán, P. Garaulet, M. (2019). "Timing of breakfast, lunch, and dinner: effects on obesity and metabolic risk", Nutrients, 11 (2624), pp.2-15.
Paoli, A. et al. (2019). 'The influence of meal frequency and timing on health in humans: the role of fasting, Nutrients, 11 (179), pp.1-19.
Rani, R. Dharaiva, C. Singh, B. (2021). "Importance of not skipping breakfast: a review', International Journal of Food Science and Technology, 56, pp.28–38.
Watts, C. & Savona, N. (2018). 'Good Mood Good Food: unlock the power of diet to think and feel well'. London: Nourish Books.