Health & Wellbeing Workshops & Courses
I'm passionate about system change and creating value through education and learning
Over the last two years I have been creating and delivering workshops and courses for the general public and also for different organisations
Below are examples of some my workshops and courses
Actions for happiness: the wellbeing series
Actions for happiness is a series of 8 wellbeing workshops in partnership with Respeito, Lambeth Wellbeing Project and London Community Foundation.
Respeito is a charity dedicated to reduce domestic abuse in the Portuguese speaking community by raising awareness of its negative impact and by providing training, support and information to empower people to become agents for change.  
The first workshop will focus on self-esteem and self-confidence to promote wellbeing and emotional resilience amongst the Portuguese speaking community.
First workshop:
24th September, 2022
11am-1pm
at Health Foundry, London, United Kingdom
Next workshop dates:

8th of October
12th of November
10th of December 2022
*All workshops are free of charge and in Portuguese
Follow Respeito or my Instagram and LinkedIn accounts for updates on the next workshops.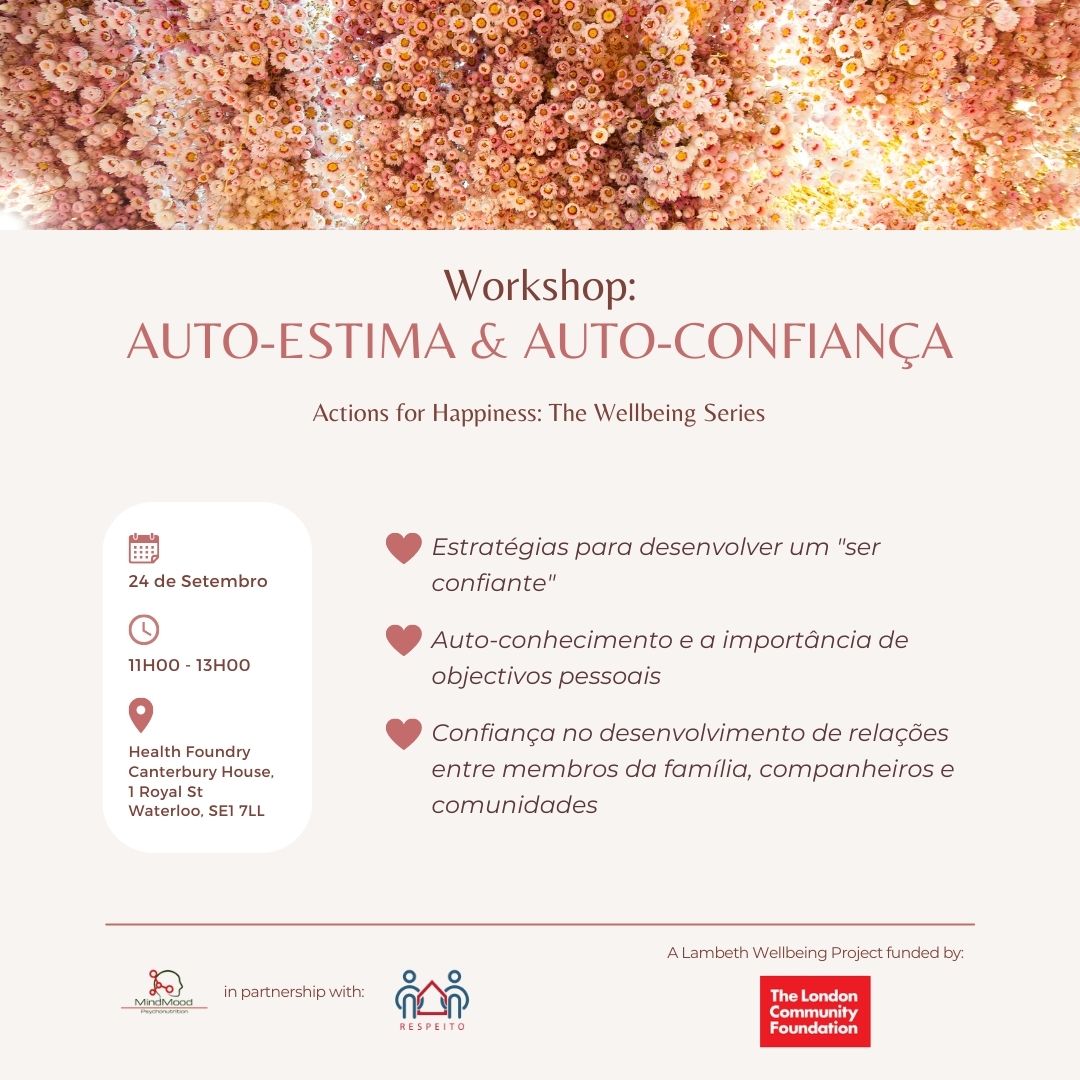 The art of eating well: eat to thrive
The art of eating well: eat to thrive is a 90-minute workshop/talk where participants will learn and reflect on the principles of Mindful and Intuitive Eating and how they can incorporate these into their daily lives, promoting optimal health and nutrition.
Guest workshop, 13.07.22 at The Bridge, London, United Kingdom
Next workshop dates:
24th November 2022, 6.30pm BST – Book your ticket HERE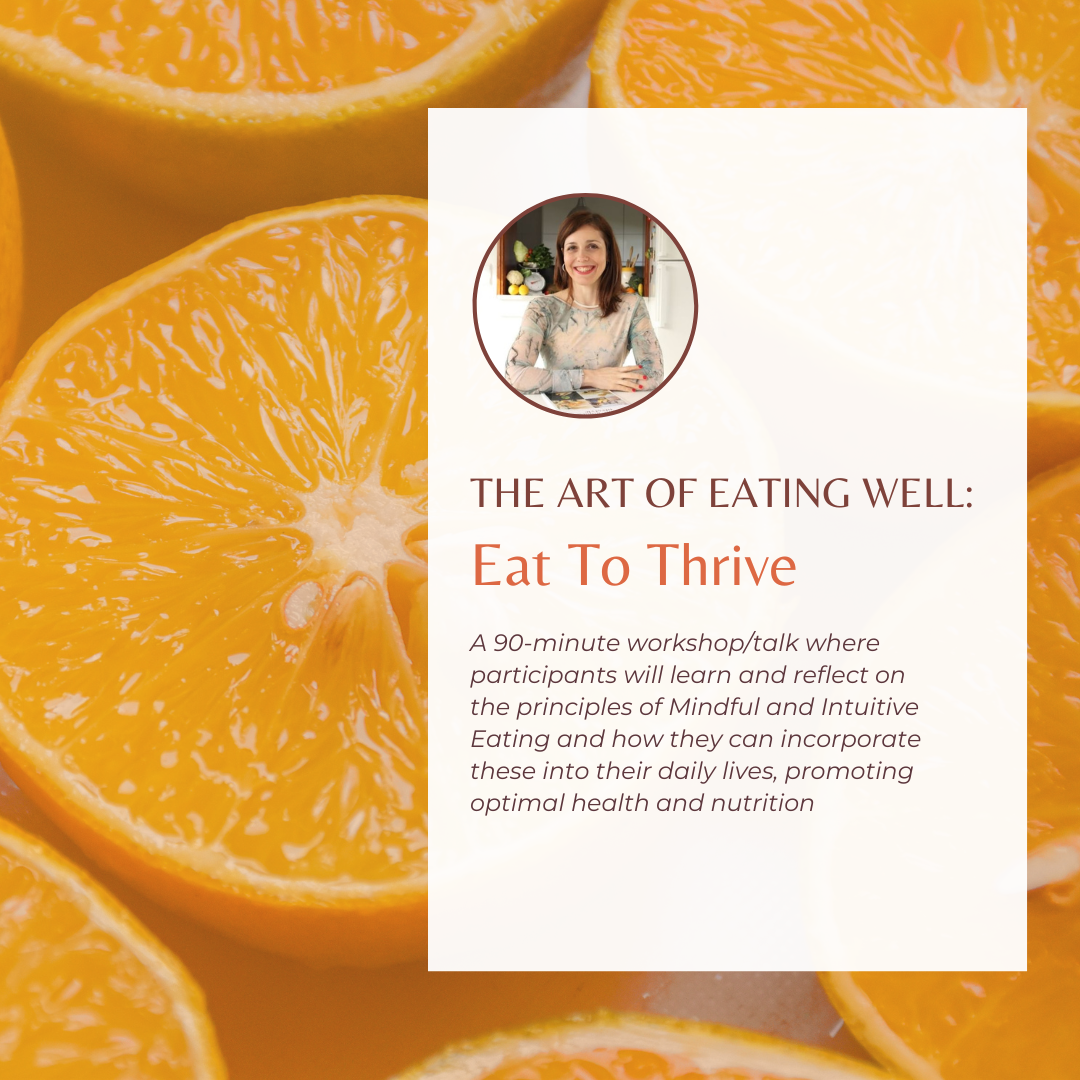 Action for Happiness is a 90-minute self-development workshop designed to help people reflect and develop emotional resilience to face life and modern world challenges and create happiness within themselves and others around them.
Participants will learn about what Neurobiology, Psychology and Spirituality have to say about happiness as well as strategies and tools to develop their emotional resilience and lead happier lives.
Find this workshop regularly at Augmentive.
Next workshop dates:
6/6/2022, 6.30pm BST – Action for Happiness – Augmentive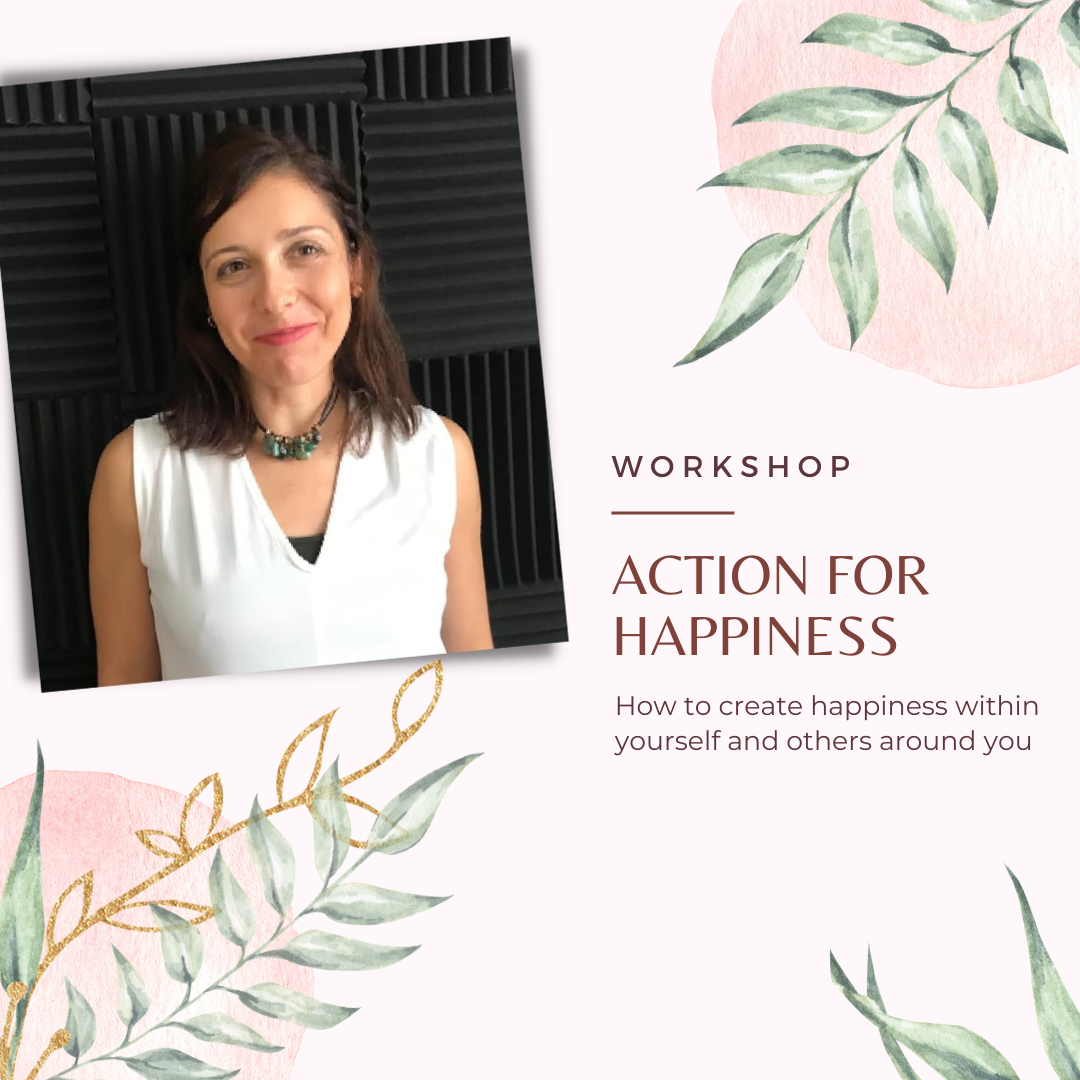 Everyday Nutrition: Boost your mental health & wellbeing
Everyday Nutrition is a one-day training where participants will learn about how Nutrition can contribute to optimal mental health and wellbeing through the understanding how habits are formed and the relationship between what we eat and how we feel.
Find this training BGPS.
Next workshop dates:
7th December 2022, 9.30am BST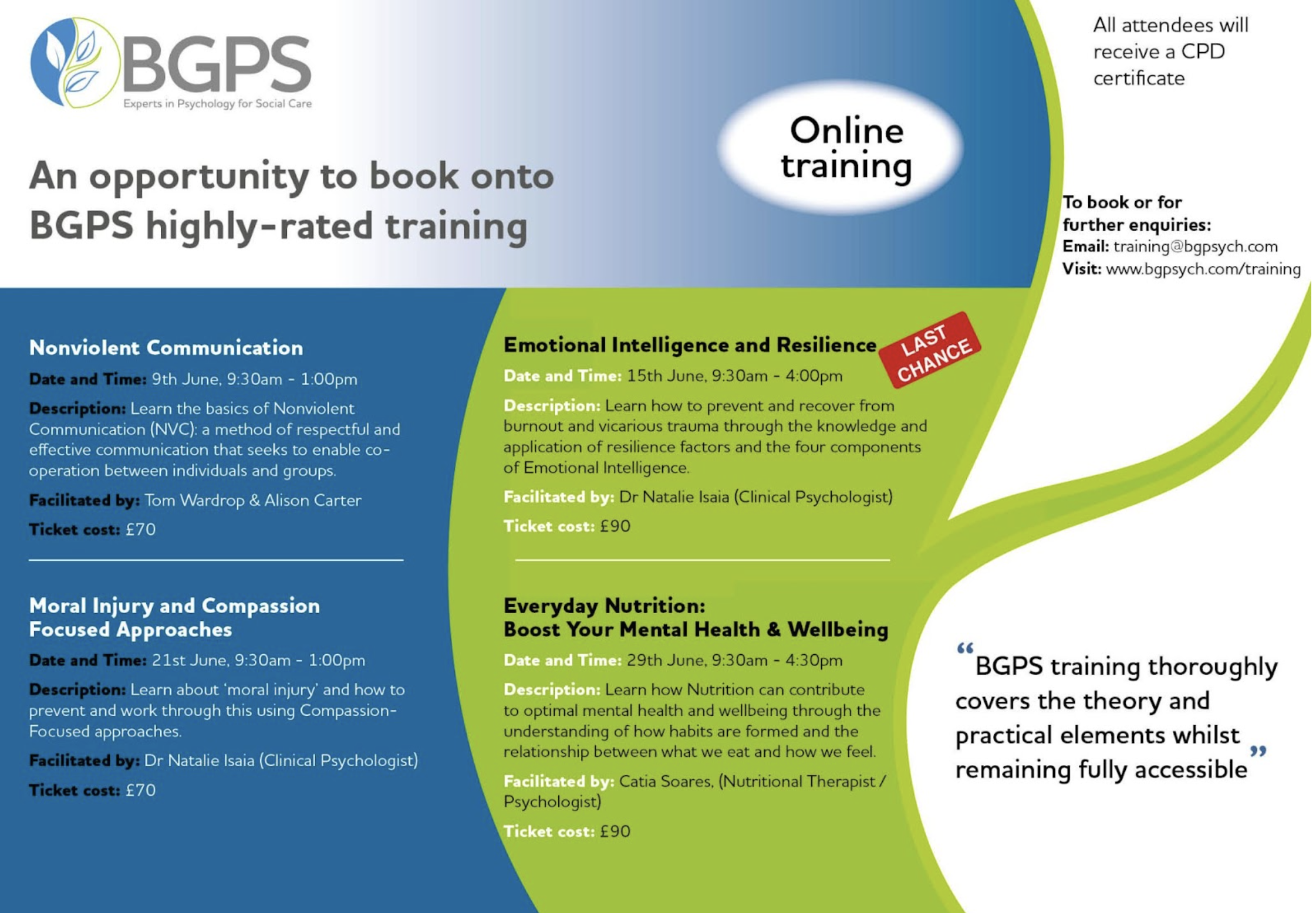 If you would like to know more about my workshops and courses