Last week I shared with you my recipe for the most refreshing and delicious Watermelon feta fresh mint summer salad.
This week one of the main ingredients continues to be feta – a good way to avoid waste or spare feta or fresh mint in your fridge, right?
Be S.M.A.R.T and continue to impress friends and family and prepare a quick, easy & nutritious salad with my minimal ingredient Pea Feta Fresh Mint Salad.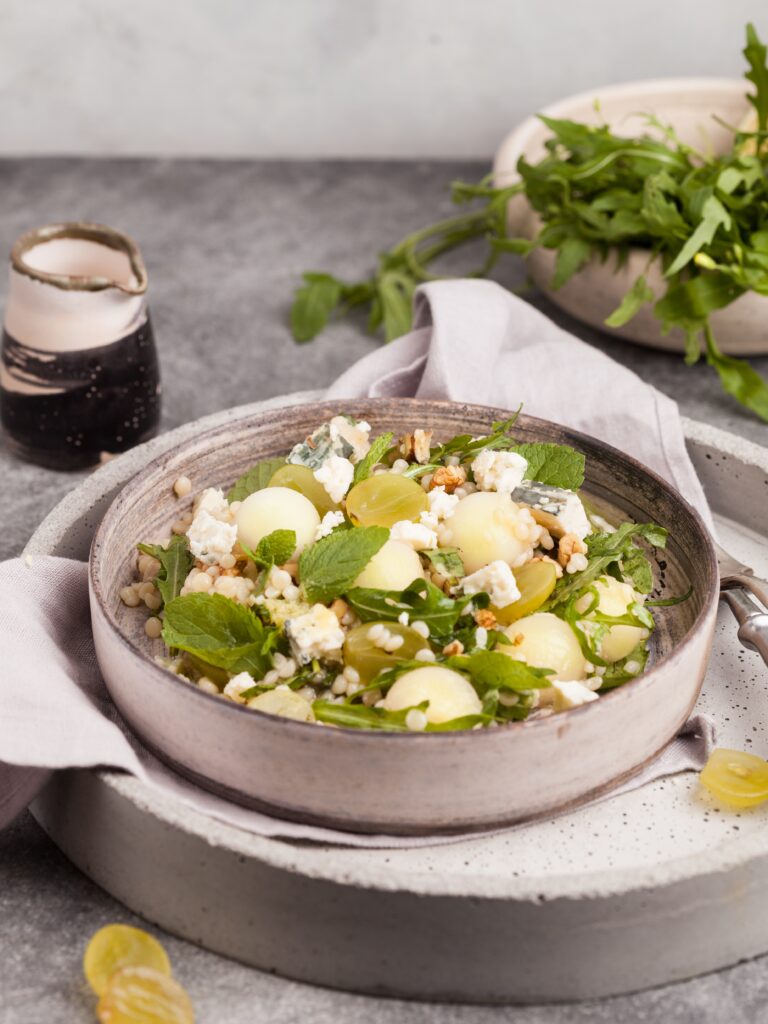 Pea Feta Fresh Mint Salad
(Serves 2-3 people)
Preparation time: 10-15 minutes
No cooking required
Ingredients:
1 can of garden peas in water
1 small fennel bulb
1/2 block of greek feta cheese (200g)
2 handfuls of fresh mint
1/4 medium cucumber
1 medium clementine
½ fresh lemon juice
2 tablespoons of extra virgin olive oil
2 tablespoons of organic balsamic vinegar
1 tablespoon of pine nuts
1 pinch of white pepper
Method:
Grate 1 small fennel bulb and chop 1/4 cucumber into chucks. Tip them into a bowl and add 1 drained can of peas, 1 peeled clementine and 2 handfuls of fresh mint leaves.
Crumble over 100g of feta cheese with 1 tablespoon of pine nuts.
Dress the salad with 2 tablespoons of olive oil and balsamic vinegar and 1/2 of fresh lemon juice. Add a pinch of white pepper.
Toss gently to combine all ingredients
Serve it with your choice of flatbreads (optional) – I suggest Peter's Yard Sourdough Flatbreads
Enjoy and looking forward to seeing your salad recreations in the comment box below!