Back in March, I shared with you my absolute 5 favourite foods, including chocolate. In this week's post it would have been very tempting to talk about chocolate but instead I will be drawing your attention to Cacao, its nutritional and health benefits and how you can easily incorporate it into your daily life with a ceremonial grade or a delicious recipe.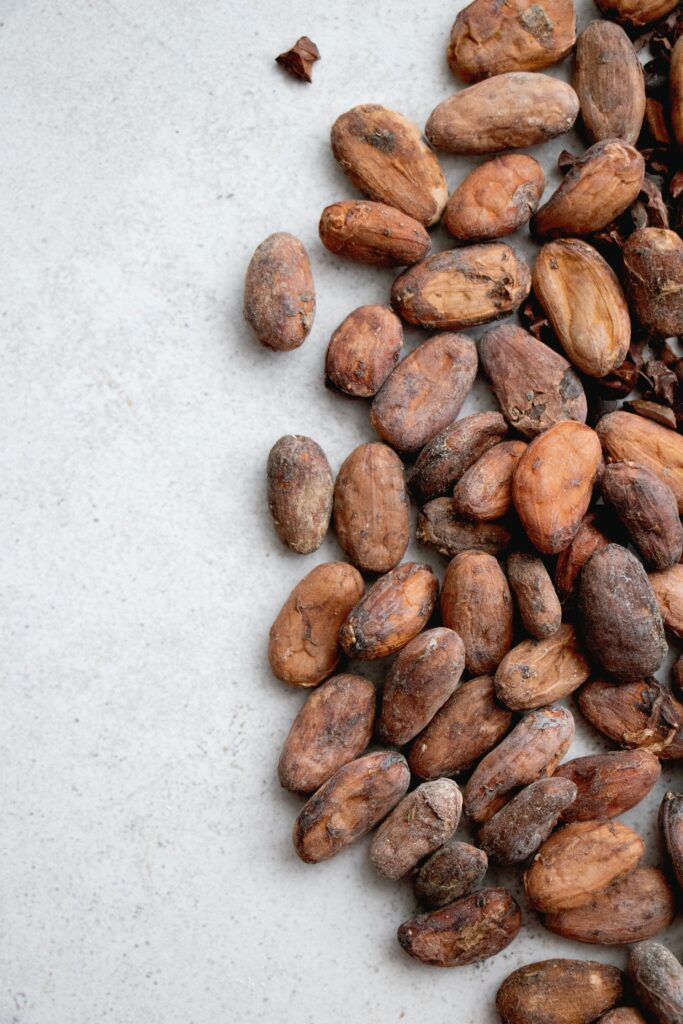 Difference between cacao, cocoa & chocolate
Cacao and cocoa originate from the cacao bean of the Theobroma cacao tree.
Cacao comes directly from the cacao tree or cacao seeds and it tends to be minimally processed (roasted at low temperatures or cold-pressed), thus maintaining its nutritionally dense properties in comparison with cocoa.
Cocoa tends to be highly processed through roasting and addition of sugar, milk powder or other additives.
Chocolate is the resulting food product made by a combination of cocoa liquor with cocoa butter and sugar.
Is it highly nutritious food source with health-promoting benefits?
Yes!
Cacao is a highly complex food source of with potential health-promoting effects (Katz & Ali, 2001):
Minerals: iron, magnesium, potassium, zinc and selenium
Antioxidants in particular flavonoids – did you know that flavonoids are responsible for the bitter and astringent flavour in chocolate?
Fiber
Essential fatty acids in particular oleic acid
Cardioprotective & anti-hypertensive effects
Immunoregulatory properties
Neuroprotective effects
Mood & cognitive effects – did you know that studies suggest that the sensory experience of eating chocolate can result in improved mood?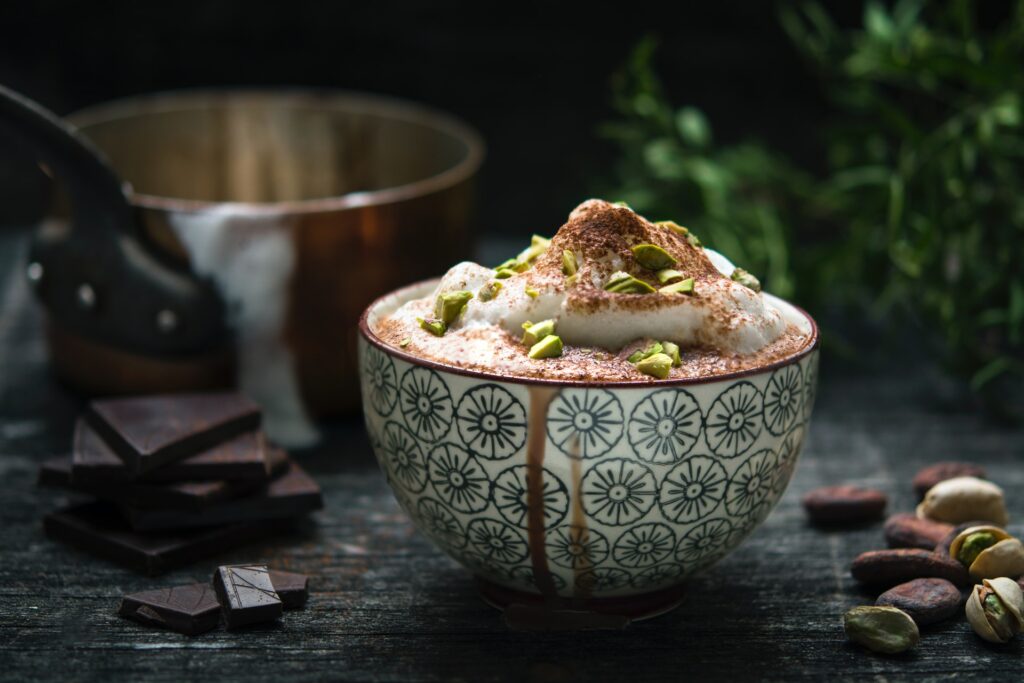 Incorporate it your daily life
Although raw cacao nibs and powder can offer the best health benefits due its minimal processing and additives, they can be more difficult to source or more expensive. Cocoa powder and organic dark chocolate (70-85% cacao) are great alternatives that you can easily incorporate into your daily life.
Try my Cacao Ceremony Smoothie recipe!
1 Serving
150 ml of unsweetened soya or cashew milk
3 tablespoons of frozen blueberries
⅕ of a frozen banana
1 tablespoon of raw cacao powder or Green & Black's Organic Cocoa Powder/Food Thoughts Fairly Traded Organic Cocoa Powder as alternatives
1 teaspoon of beetroot powder
1 teaspoon of Ceylon Cinnamon
1 handful of raw almonds
Add 2 dashes of filtered water
Blend everything up for a delicious smoothie!
Try a Ceremonial grade cacao with Helen Miller
Helen Millar is a speaker, ceremonialist, and weaver of community and healing.
She is on a mission to bring people from head to heart-centred living, working with groups and individuals to cast off the reductive version of themselves and tap into the inner magnificence lurking beneath. She passionately believes this transformation is available to everyone willing to take the leap. Having turned her own life around from one of self-sabotage to self-celebration, she is able to share tools from around the world, and some of the cosmos, to help you shift from a fear to love fuelled life. Helen's work includes ceremonies, groups, retreats and one-to-one sessions to support you with tools, techniques and some of the universes' magic to reconnect to your heart and have the courage to put into action it's teachings.
Drawing upon her Shamanic and Buddhist path, she entwines creativity, astrology, numerology, tarot, healing, introspection and community to create a portal for living a happier, braver, more expansive life. Her work is soon to be featured on the Discovery Network and Mind, Body Spirit Festival.
Buy her ceremonial grade cacao here or, to find more info on the science of cacao, visit The Science of Cacao – Heart Healer
Helen is happy to offer you 20% off her first month of Midweek Medicine Membership community until July 17th, cancel anytime.
Coupon code: MINDMOOD20
If you have any questions or would like more tips on how to have a balanced life, get in touch! I'm always happy to help.