Cinnamon is one of my favourite spices of all.
Cinnamon reminds me of ancient cultures, travelling and magical bedtime stories.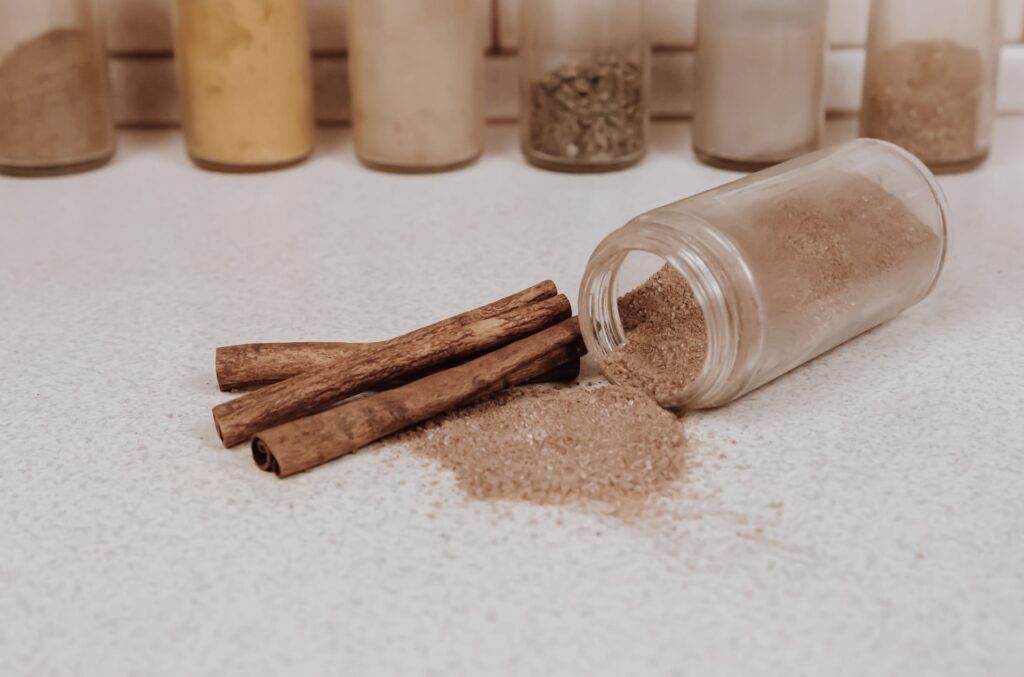 Cinnamon Health Benefits:
Cinnamon is a spice native to India, Sri Lanka, Bangladesh and Myanmar with recognised positive health benefits and properties (Ranasinghe et al. 2013):
anti-microbial
anti-parasitic
anti-oxidant
anti-diabetic & blood glucose-lowering
cardiovascular protective
Cinnamon also reminds me of the pungent warm sweet smell of freshly cooked 'Aletria' or 'Angel hair sweet pasta' coming straight out of my grandma's kitchen when I was a child.
'Aletria' is a traditional portuguese dessert made of pasta, milk, eggs and cinnamon. A very unusual combination of ingredients, don't you think so?
In this week's post, I take you back to my childhood.
Be ready to activate all of our senses with my 'Aletria' recipe.
Trust me that you will love it after your first bite.
Aletria Recipe: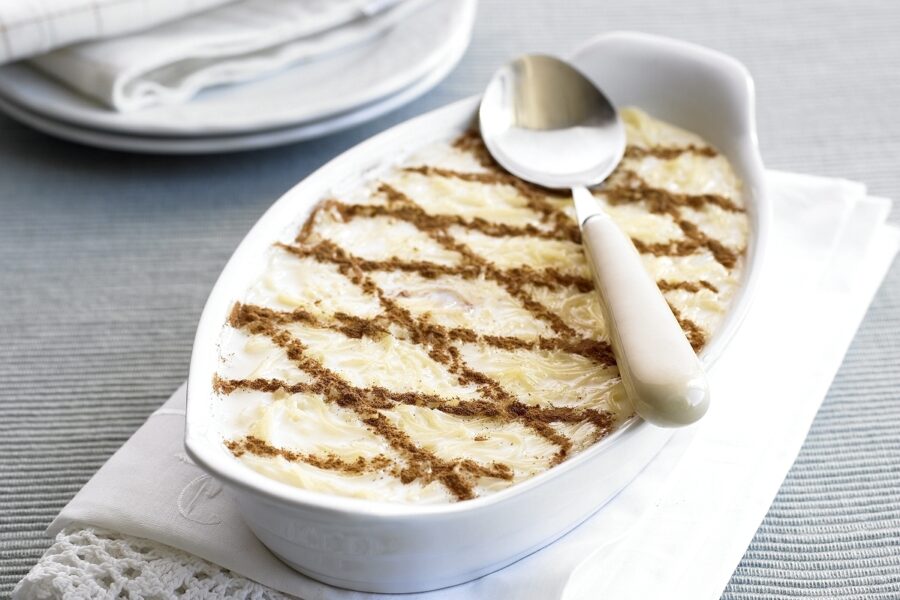 (serves 8 people)
Preparation time: 10 minutes
Cooking time: 15 minutes
Ingredients:
4 Eggs yolks
Lemon peel of 1 lemon
1200 ml of unsweetened soya milk (about 3x 400ml) – you can add more milk if necessary
500 g of 'Capellini' pasta (we can find these in any portuguese shops or online at https://supermercadoportugal.pt/index.php?route=product/product&product_id=402&search=aletria)
90 grams of coconut sugar
50g of Delamere goats butter
Ground cinnamon p (to taste)
2 Cinnamon sticks
Method:
In a saucepan, mix the 3 cups of soya milk, the lemon peel, the butter, the cinnamon sticks and the sugar. Stir with a wooden spoon, bring the pan over medium-high heat and simmer. When it starts boiling, add the Capellini pasta, stir and cook for about 10 minutes (stir once in a while so the pasta doesn't stick to the pan). At the same time remove the lemon peel and the cinnamon sticks.
Just right before the pasta is completely cooked, beat with a fork the egg yolks in a separate bowl and add them to the mixture, continuing to stir well.
When the pasta is cooked (you will get a thick consistency) turn off the heat and transfer the mixture to a long, oval or square shaped plate or small individual plates.
Sprinkle it with ground cinnamon powder or make lines across the 'Aletria and let it cool down for about 5-10 minutes until it's ready to serve.
You can serve it hot or cold – cutting it into small squares but never using a spoon to serve it.
References:
Priyanga Ranasinghe, P. Pigera, S. Premakumara, S. et al. (2013). 'Medicinal properties of 'true' cinnamon (Cinnamomum zeylanicum): a systematic review', BMC Complementary and Alternative Medicine, 13 (275), pp.2-10.
For more simple, yet delicious recipes, visite my Recipes Page.