Sustainability is a rich wide concept and the more you dig deeper into it the more interesting it can get.
The festive period is well-known for work parties and other social gatherings and typically high consumption of alcohol, sugar, processed foods and food wastage.
If a couple of weeks ago I spoke about 5 simple sustainable swaps that you can easily put into practice into your daily life, this week I will focus on sustainable eating or eating practices during Christmas.
Sustainable eating is a set of practices that generally have low impact on the environment and food supply but also can help to maintain an individual's health or is conducive to optimal and health.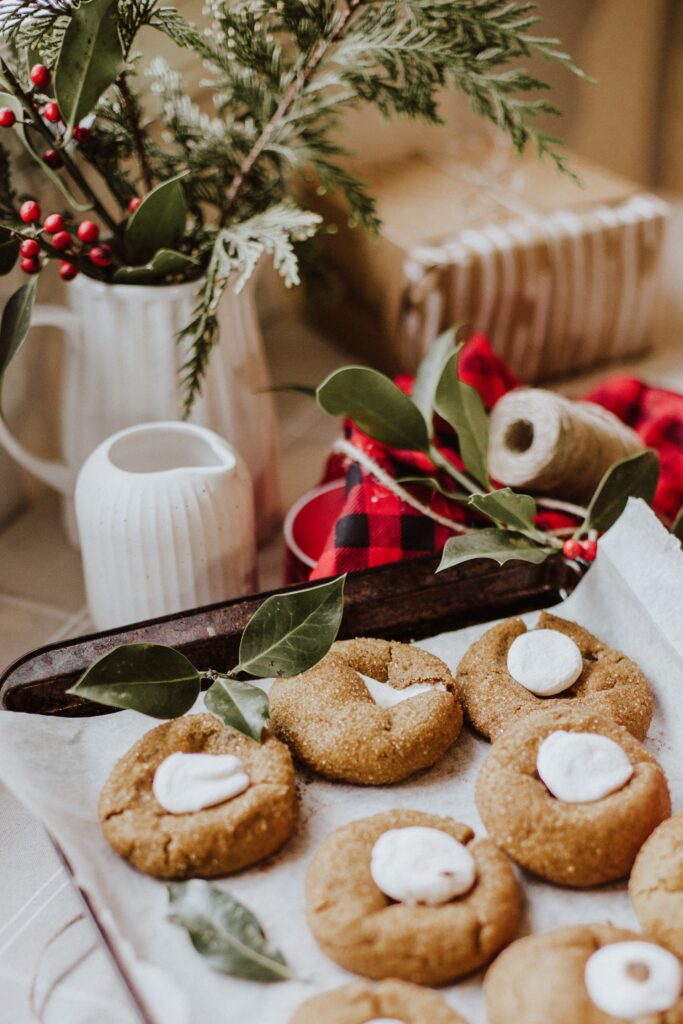 These practices can help reduce overall freshwater withdrawals, deforestation, greenhouse gas emissions, overfishing and plastic use and wastage.
Eating sustainability doesn't mean adopting a certain diet or eliminating completely certain food groups, foods or products, but eating or adopting practices that protect our health and the health of the planet as much as possible, i.e. have a lower impact rather than a higher impact.
Eating sustainably requires not only a complete shift in our habits but also in our mindset – what I call a sustainable mindset.
So, how can we eat more sustainably, and particularly over the festive period?
5-tips for sustainable Christmas eating:
1. Plant(more)
Eating more fruits and vegetables will help reduce freshwater withdrawals and deforestation. Fruits and vegetables are also rich sources of vitamins and minerals, fiber and antioxidants – what your body needs to keep up with all the social gatherings, maintain work performance and aid detoxification from substances such as alcohol
Fill up half of your plate with vegetables daily and consider choosing a plant-based option as your main at Christmas dinner parties or at Christmas with your loved ones.

2. Meat(less)
Meat production is the main contributor to greenhouse gas emissions (particularly beef). If you still want to eat meat choose grass-fed and organic meats that are kinder to animals, the planet and yourself.
Swap beef or turkey for nut roasts, vegetarian curries or salmon, tuna or cod for any local non-farmed wild fish.

3. Drink (mindfully)
Everyone wants to make a toast and be part of the joyful & merry spirit. With mindful drinking the focus is on what you drink and how you drink.
Swap the odd glass of wine or spirits for natural or low intervention wines, low or non-alcoholic options cocktails, kombuchas or botanical drinks, savouring every sip of your drink and maintaining your wellness and environmental goals.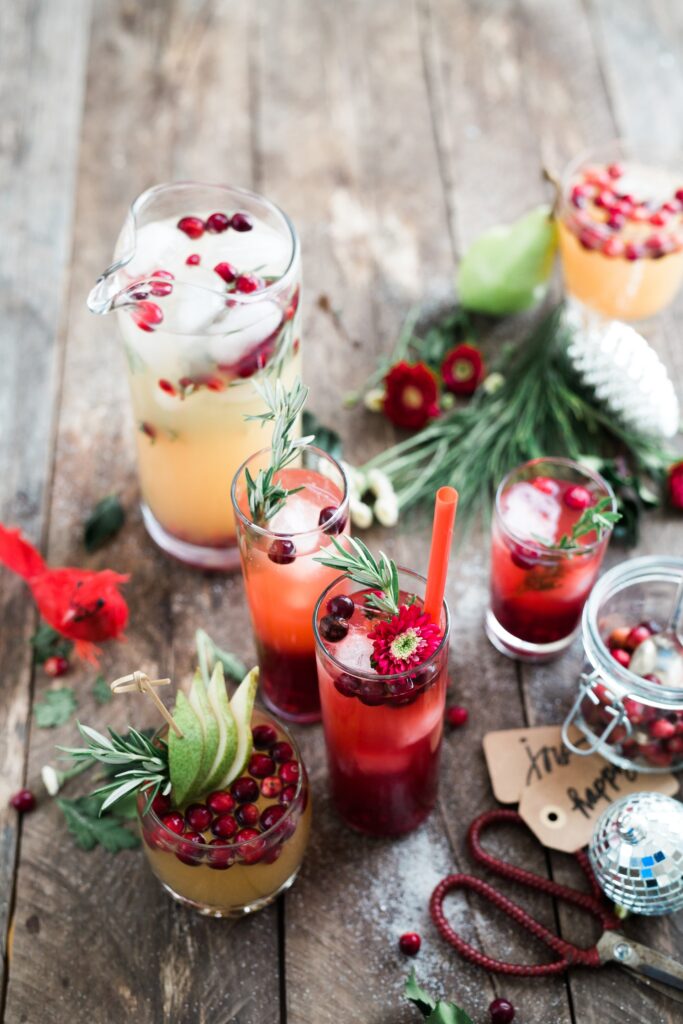 4. Local (more)
Adventure into your local farmers markets and buy fresh produce grown locally, organic and in season. You are not only helping local producers but also the planet by reducing food packaging and waste, and the need for transporting food for long distances and resources necessary to grow food out of season.
Buy beetroot, brussel sprouts, celeriac, butternut squash, artichokes or rhubarb for a delicious Christmas seasonal bundle.

5. Batch cook (more)
Batch or one-pot-pan cook once or twice a week to not only reduce energy usage and food waste but also to help you fitting all the social gatherings, new year's deadlines and Christmas markets.
Swap ready-made meals or take-aways for batch or one-pot curries, stews, soups and roasts that you can easily fill up your freezer or fridge with.
Have you adopted these already or are you a beginner?
Share and comment in the box below
Happy sustainable Christmas eating!